CORPORATE SOCIAL RESPONSIBILITY
A Company with values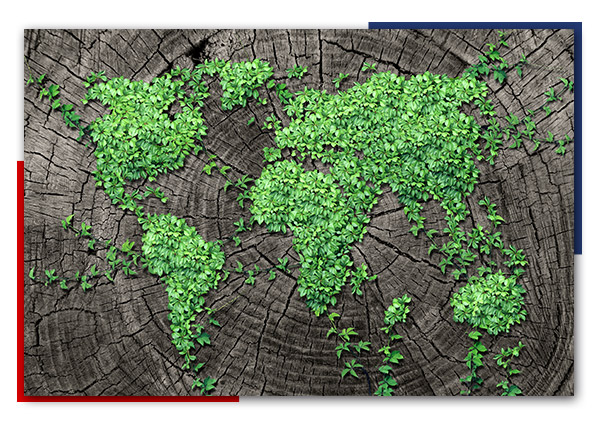 Anerpro is an End-to-end Energy & Process Solutions Company that aims to create long-term value for our clients, through innovative systems, solutions and technologies for industrial and energy processes, regardless of the technology, facilities and fuels involved.
We work side by side with our clients to achieve the effective design and use of facilities, energy efficiency, increased uptime, greater productivity, cost reduction in operations, renovation and maintenance of facilities, better supply security and improved environmental quality.
In order to achieve this, ANERPRO provides a wide range of technical, engineering, financial and operational services in close yet flexible cooperation with our customers.
At Anerpro, we are focussed on much more than just our main business line or on substantial financial benefits.
The management board of Anerpro firmly believes that a good corporate image among our stakeholders creates results at a financial and economic level.
From the beginning, Anerpro has strived to lay the foundations for a Responsibility Model, based on which both the company and our employees can develop. The aim of this model is to disseminate these principles amongst our staff and have them shared and acknowledged by all the stakeholders of the company.
Transparency and Integrity in all of our actions in order to achieve our goals with professionalism and integrity.
Commitment and Endeavour, are the core values that differentiate us from our competitors and allow us to meet the expectations of our clients, suppliers and partners.
Rigor in business management and compliance with Health & Safety, Quality and Environmental policies.
Prudence in our commitments, objectives and goals, both short- and long-term, so that Trustworthiness is a hallmark of our company.
Solvency in each step of our value chain, in order to achieve our goals while maintaining our consistent model.
Innovation in technology, products and processes, as a lever for continuous improvement, dynamism and future-proofing.
END-TO-END MANAGEMENT SYSTEM
Our End-to-end Management System is ingrained in our culture, strategies, values and goals at Anerpro and is key to the process of steady growth. It influences all our departments and employees and it is grounded on 5 pillars:
System Management Control ERP for all functions across the company. It is well suited to our business lines, and consistent with our culture and the responsibility, control capacity and performance of every position.
Health & Safety System. The health & safety of our workers is essential for Anerpro and at least as important as profitability or quality. The system integrates all pertinent actions and tools (training, inspections, audits, corrective actions, outsourcing quality control, etc.) in order to achieve our zero accidents goal.
Quality System, to comply with client requirements and manage client satisfaction in a steady growth process. It is based on both establishing a number of quality indicators (satisfaction surveys, for example) and planning all preventive, corrective and improvement actions, etc.
Environmental Management, in order to identify the environmental impact of our actions and comply with the existing regulations by means of audits, the identification and assessment of impacts, control plans, waste management improvement, etc.
Management R&D&i is our strategic lever to create value and maintain the competitiveness and sustainability of our company in line with new opportunities, processes and projects.