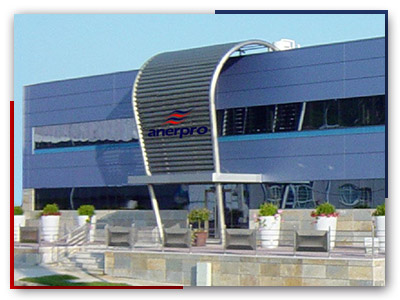 Our headquarters are located in A Coruña and Madrid. We also have workshops of over 3000 sq. meters in Andalucía and in A Coruña, with all the teams and tools needed for the manufacture, sub assembly and adaptation of industry equipment: from process technology, auxiliary and services equipment, to supports and other auxiliary elements.
We have separate workshops for carbon and stainless steel, in order to prevent contamination and to comply with the most stringent industrial international regulations and standards (food processing, pharmaceutical, biotechnology, etc.).
We also have central and secondary warehouses, which are adapted to the service requested by the client in order to balance inventory costs and the availability of the facilities and minimize downtime.
Photos of office and workshops