MISSION, STRATEGY AND VALUES
Reliability, excellence, commitment, solvency and innovation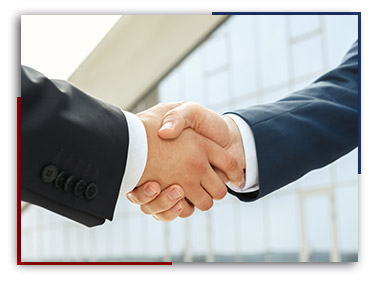 Our mission is to create long-term value for our clients, through innovative systems, solutions and technologies for industrial and energy processes. Likewise, we want to contribute to the financial and technological growth, as well as the sustainable development of the societies and markets in which we operate.
With our wide range of activities and our strong human resources, we offer a high quality and professional end-to-end service.
At Anerpro we aim to become a leader in each of our markets, by consistent application of our business model and through our continuing growth, competitive diversification and international expansion.
Our distinctive quality, our flexible and innovative solutions and our consideration for environmental protection in all of our operations are the keys to our competiveness. We are uncompromising in our commitment to the safety of our clients, suppliers and partners. We believe in continually motivating our employees and encouraging personal and professional development, and creating added value for society.
Our goals in Anerpro do not just focus on our main business lines or substantial financial benefits. For us, both the means matter as much as the ends.
Our corporate values are key when it comes to deploying strategies.
Reliability and Prudence in all of our commitments and agreements with our stakeholders.
Excellence in customer focus, guaranteeing the complete satisfaction of our clients, anticipating their needs and exceeding their expectations.
Entrepreneurial spirit and Commitment of our employees through motivation, increased involvement and responsibility in order to better achieve common goals.
Solvency, thanks to the professionalism of our team and a significant investment in technology in order to provide the highest quality and efficiency in all our processes.
Innovation in all of our products and processes creates future value and is a driver for growth. Therefore, R&D and Innovation investment is one of our key strategies.