The energy service company (ESCO) provides energy services and energy efficiency improvement measures in user's facilities or sites, while accepting some financial risks.
The payment for the services delivered is based (partly or fully) on the realization of energy efficiency improvements and on meeting other agreed performance criteria.
Thus, useful energy supply management is optimized so that our clients can focus exclusively on their core business.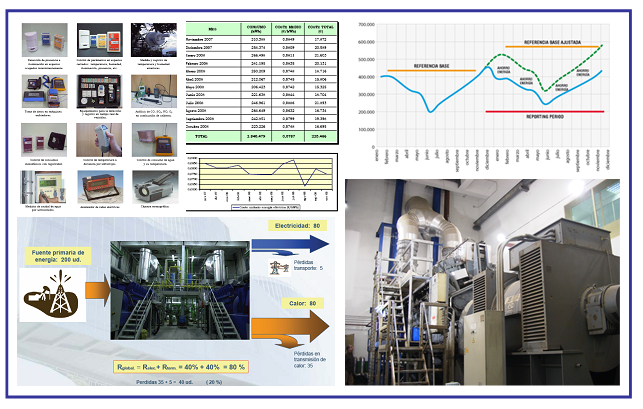 In Anerpro, we are specialized in all energy services, ranging from design and engineering, installation, conduction and maintenance of heating, refrigeration and electrical systems. In addition, our services include the design, construction or renovation of production, heading and electrical plants, among other technologies, depending on the heating needs (recovery, cogeneration, trigeneration, etc.) and distribution systems of heat and cold, as well as related operation and maintenance.
To all of this, we apply the principles of energy efficiency, rational use of energy, innovation and environmental protection.
Anerpro provides the following services:
Energy Audit
Viability Study and Preliminary Engineering
Basic and detail Engineering of the solutions and technical adopted alternatives
Substitution and renovation of facilities,
Management of licenses.
Search for the required and adequate Funding
Measurement and verification of savings (M&V)
Operation and Maintenance (O&M),
Warranty
Energy Management
Additional investments in energy savings and renewable energies. Such as:

Recovery technologies
CHP – "Trigeneration" Plants –
Thermal Gas Plants, Biomass,
Refrigeration Plants
Thermal Solar Energy
Photovoltaic Solar Energy
Small Wind Turbine Technology