Manufacturing and preassembly in workshop
Industrial plants must maintain production availability on an almost permanent basis.  Therefore, any extension or modification to the production line should have minimal interference with the process effectiveness and productivity.
With this in mind, manufacturing and pre-assembling modules in the workshop minimize work runtimes onsite and possible contingencies, which increases production line uptime.
Anerpro has the necessary facilities and machinery to manufacture production equipment and other elements to later be assembled and integrated in independent functional modules of a process.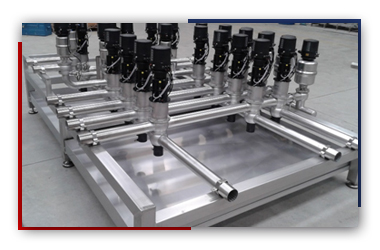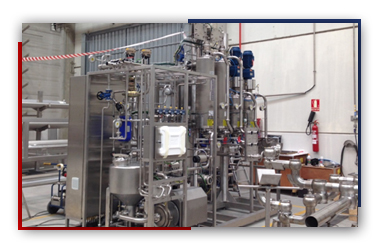 Therefore, equipment like pasteurizers, valve manifolds, filtration equipment, special pumping units, racks, etc., arrive at industrial facilities fully assembled, tested and ready for integration into the process and implementation in the shortest time possible.
 Our activities range from:
Design and Detail Engineering (As built plans)
3D CAD
Checking of Specifications
Concerning Regulations
Instrumentation
Mechanical and Electrical Assembly of Elements
Workshop Testing
Connection and/or Supervision in work site
Commissioning and Production Starting